7th International Day of Yoga - 21 June, 2021
Posted on : 17-06-2021 | Back | Print
Swami Vivekanand Cultural Centre at the High Commission of India in Suva will be commemorating the 7th International Day of Yoga (IDY) on June 21, 2021.
IDY 2021 comes at a time when the world community at large, including Fiji, continues to grapple with the unprecedented situation of Covid-19 pandemic and many countries have had to impose restrictions on public and social gatherings to contain the recent surge in Covid-19 infections.
The theme of this year's IDY is "Yoga for Wellness". Starting from 20 June 2021, the High Commission will be holding a series of daily programmes till 27 June 2021 on local TV channels to celebrate IDY and encourage people to do yoga from comfort of their home with their family.
The pandemic-related restrictions continue in various forms in many countries and have led to increased anxiety caused by economic difficulties, fear of illness, and worry about loved ones. This has highlighted the urgent need to address the mental health dimension of the pandemic, in addition to the physical health aspects.
The message of Yoga in promoting – both physical and mental well-being of humanity – has never been more relevant. More and more people around the world are embracing Yoga to stay healthy and rejuvenated and to fight social isolation and depression that has been witnessed during the pandemic.

The celebrations will commence with a virtual Curtain Raiser, on 19 Jun 2021 where Minister for Education, Heritage & Arts, Government of Fiji, Hon. Rosy Sofia Akbar will be the Chief Guest to officially launch 09 days of Yoga celebrations from 19 – 27 June 2021 for commemorating the International Day of Yoga 2021. IDY 2021 celebrations are supported by the Indian Council for Cultural Relations.
The main one-hour event will be telecast on June 21, 2021 from 0700 hrs on FBC Channel 2 and from 0900 hrs on Fiji TV. The programme will commence with a message from the Honourable Prime Minister of India, Shri Narendra Modi, followed by demonstrations of exercises (asanas) through Common Yoga Protocol (CYP) to improve physical, mental, emotional and spiritual health.
Details of the events planned for each of the 09 days can be seen in the flyer given below. Please follow the social media handles twitter @HCI_Suva and facebook @IndiainFiji of the High Commission for daily updates.
*****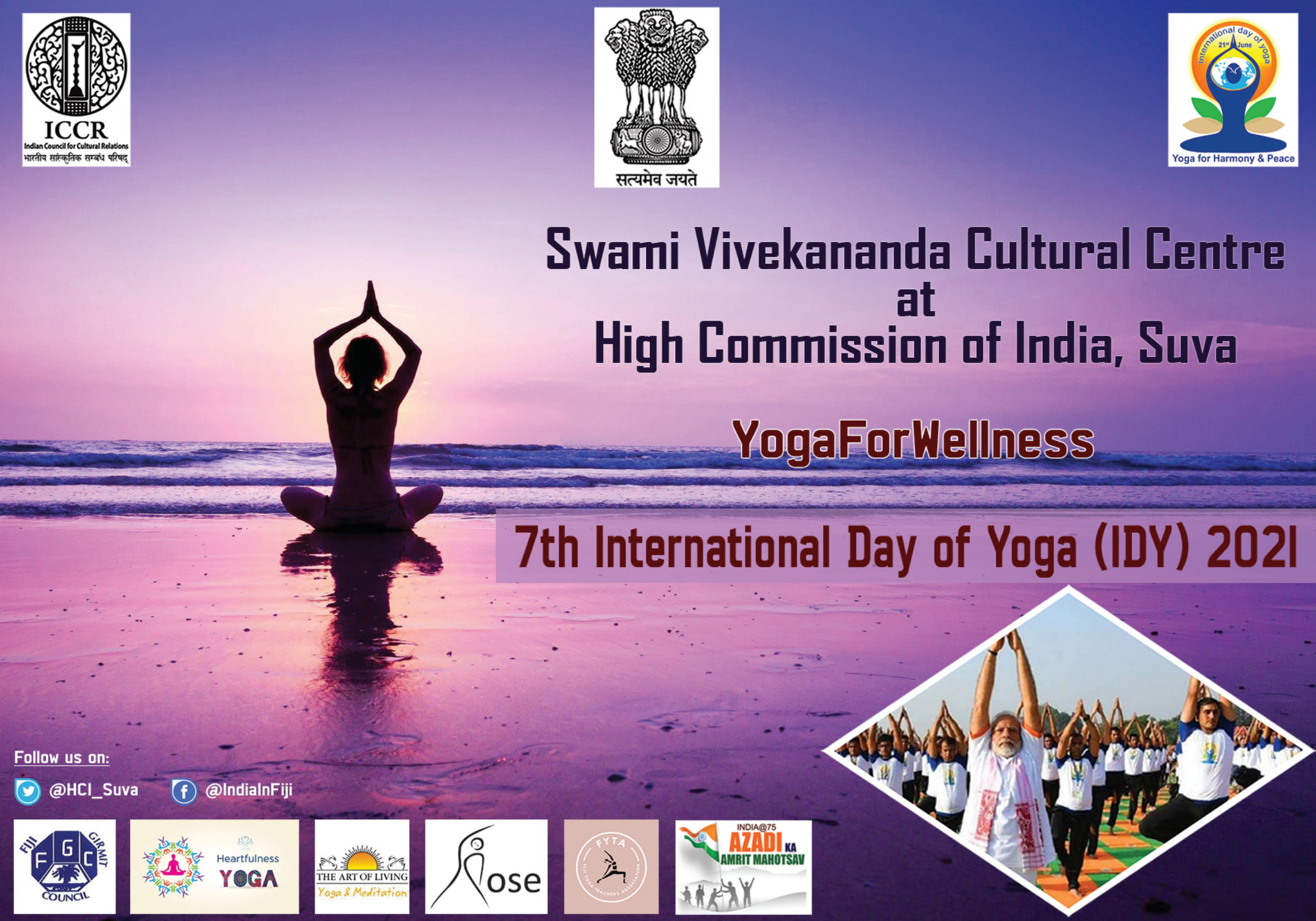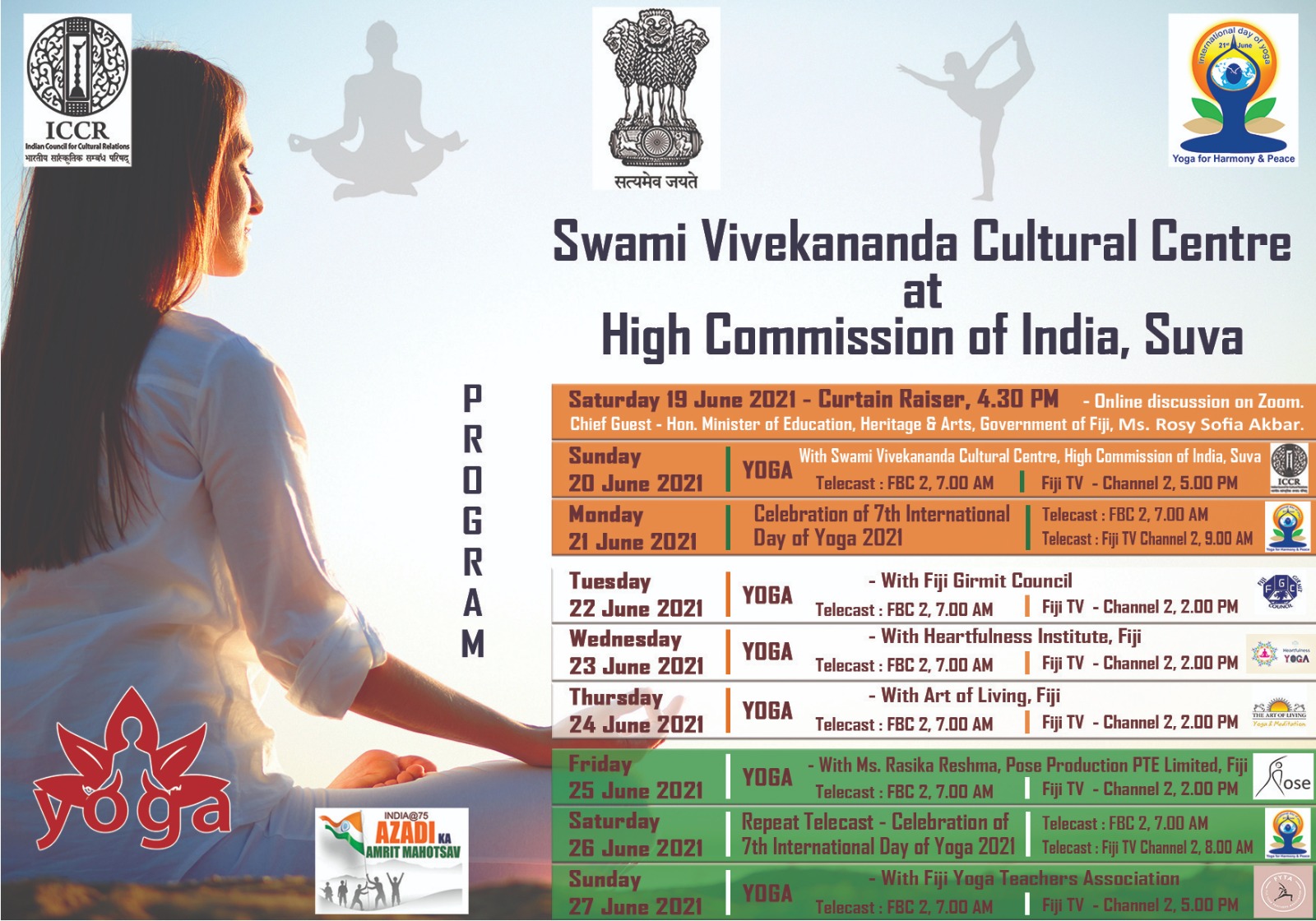 Go to Top | Back | Print