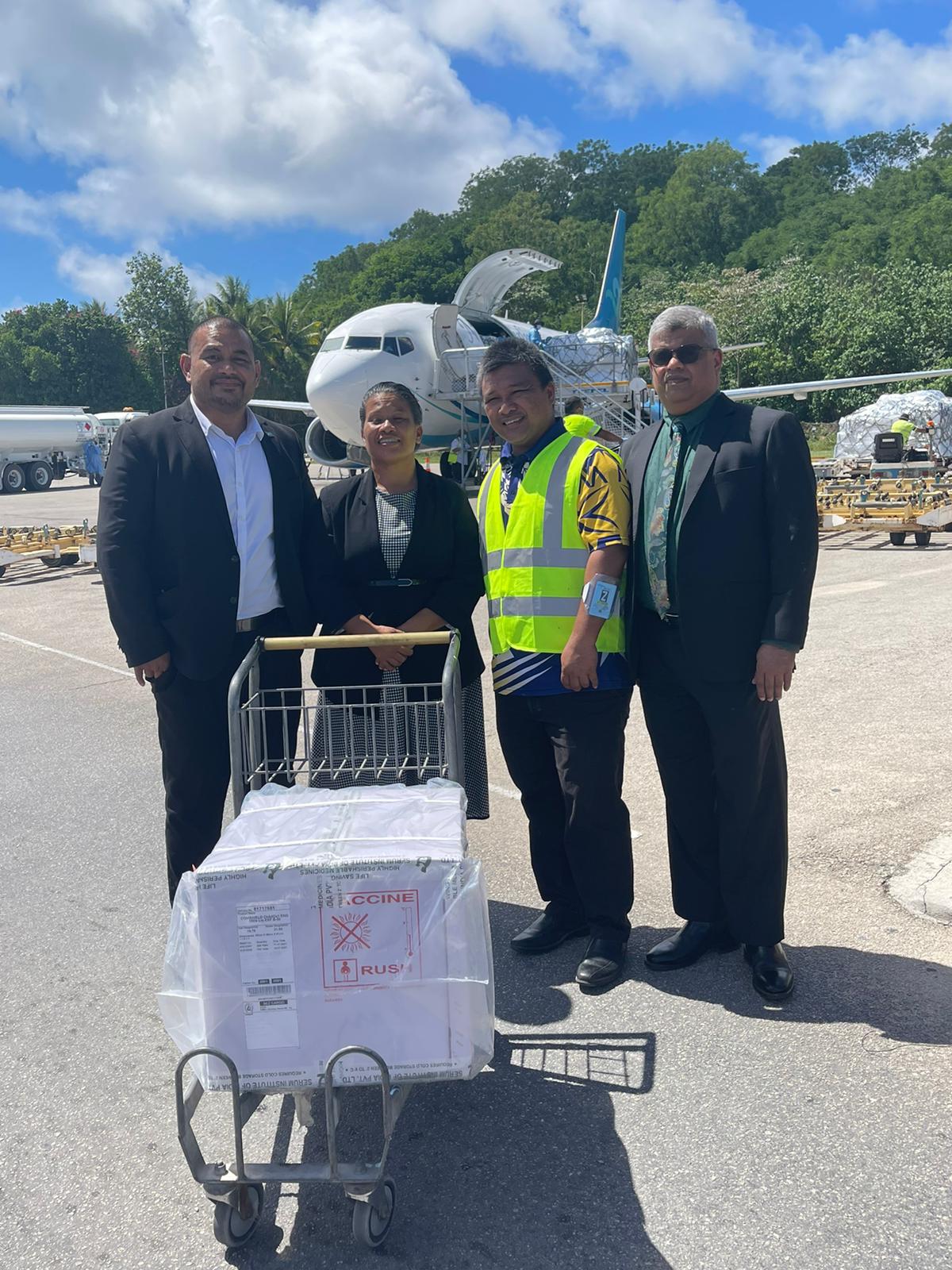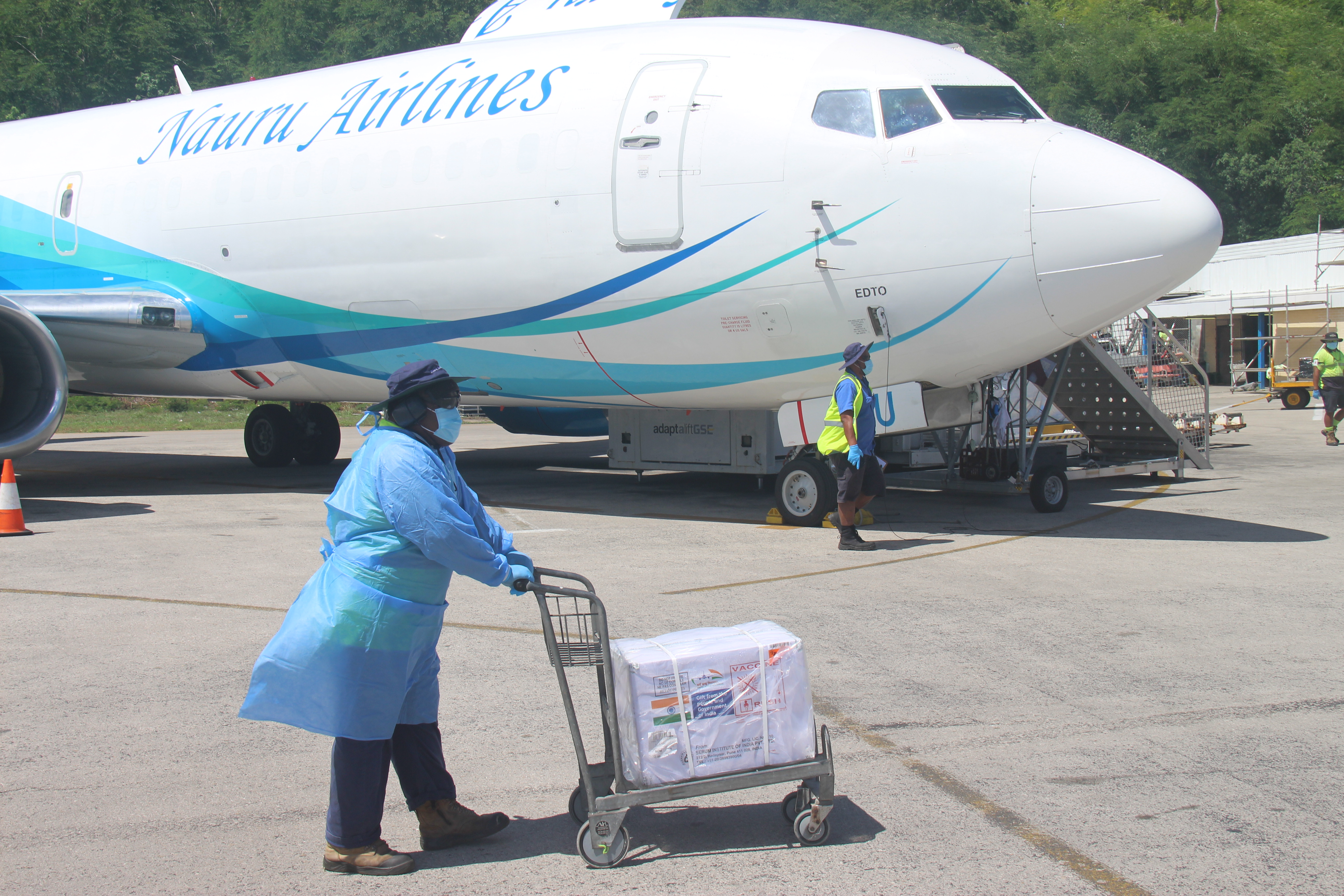 Made in India Covid-19 Vaccines Reach Nauru
High Commission of India in Suva, Fiji
Press Release
10,000 doses of Made in India Covishield (AstraZeneca) vaccines gifted by the Government of India reached Nauru on 8 April 2021. The vaccines were received by Minister for Health and Medical Services, Hon. Isabella Dageago, Deputy Minister for Health and Medical Services, Hon. Pyon Deiye, Vice Chairman of Covid Task Force, Mr. Angelo Dimapilis and Acting Chief Secretary, Mr. Sasikumar Paravanoor at the Nauru International Airport, Yaren District.
2. These vaccines are supplied by GOI through grant assistance as a special gesture of friendship and solidarity with the people and Government of Nauru. This is in line with India's commitment to use India's vaccine production and delivery capacity to help partner countries in the fight against COVID pandemic.
3. Nauru is an important partner for India for ensuring an open, inclusive, resilient and prosperous Indo-Pacific region. India is committed to assist Nauru in its fight against COVID-19.
08 April 2021
*****