Swami Vivekananda Cultural Centre (SVCC)
High Commission of India
Suva
ICCR Foundation Day 2021 celebrations
-Press Release-
The High Commission celebrated the 71st Foundation Day of Indian Council for Cultural Relations (ICCR) on Friday, 16 April, 2021 at Swami Vivekananda Cultural Centre (SVCC), Suva. Hon. Joseph Nitya Nand, Assistant Minister for Education, Heritage and Arts, Government of the Republic of Fiji graced the occasion as Chief Guest.
Acting High Commissioner, Mr. Saifullah Khan, in his welcome remarks, reiterated the commitment of the High Commission and SVCC to make cultural and academic exchanges more meaningful and relevant and also encouraged the diaspora to make use of the slots offered to Fiji under ICCR General Scholarship Scheme.
While addressing the gathering, Hon. Joseph Nitya Nand, Assistant Minister for Education, Heritage and Arts, touched upon the longstanding historical and cultural ties between Indi and Fiji and mentioned that his Ministry will be happy to be involved in the cultural activities of the High Commission.
During the celebrations, video message of Dr. Vinay Sahasrabuddhe, President of ICCR, delivered on the 71st Foundation Day of ICCR, was played. Ms. Sherine Prasad, an ICCR Scholar from Fiji, shared her experiences as an ICCR Scholar. The Sanskrit Learning App "Little Guru" was also launched in Fiji with the video message of Shri Dinesh Patnaik, Director General ICCR.
Videos of global 1st Prize winner and also of 5 ICCR Scholars from Fiji who participated in the International Blogging Video Contest launched by ICCR on the theme: "My impression of India and what India means to me" were also played and the audience was full of appreciation for novel use of technology during this pandemic for fostering cultural ties with countries and their people. Students of SVCC performed cultural items during the event.
Mr. Santosh K Mishra, Director SVCC proposed the Vote of Thanks. The event was attended by more the 75 distinguished guests and covered by the media.
ICCR Foundation Day 2021 celebrations at SVCC Suva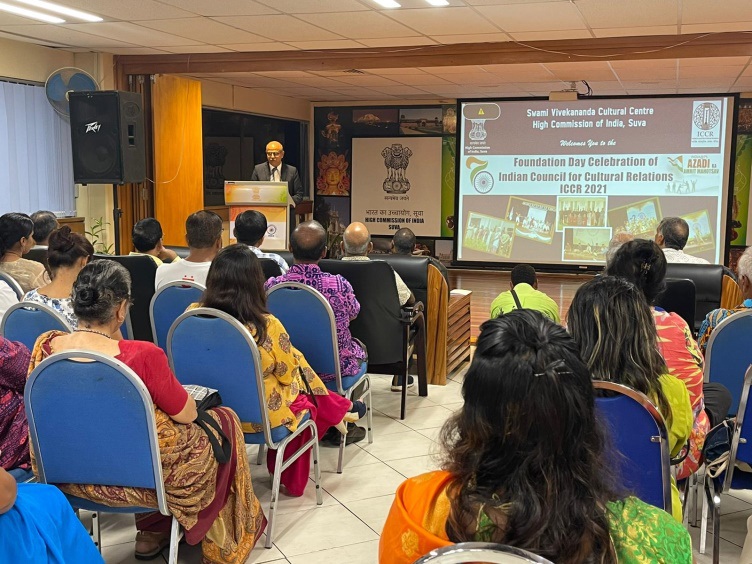 Acting High Commissioner Shri Saifullah Khan giving his welcome remarks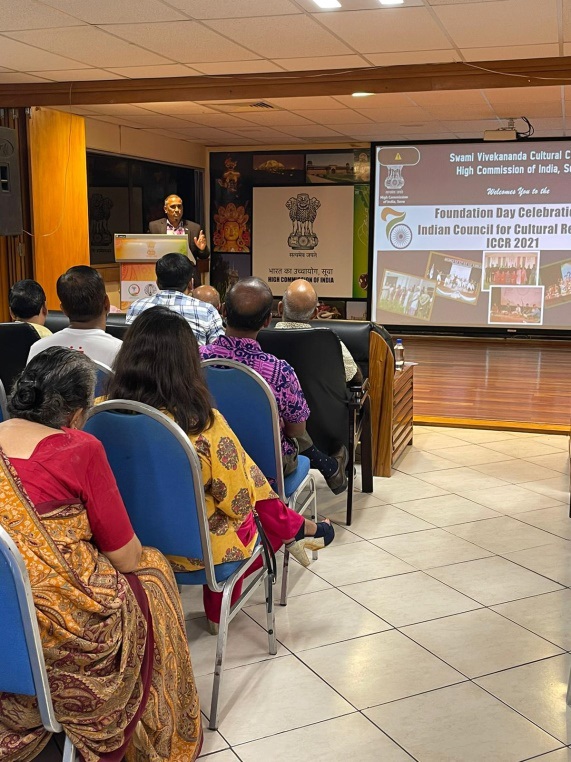 Hon. Joseph Nitya Nand, Assistant Minister for Education, Heritage and Arts, Government of the Republic of Fiji addressing the gathering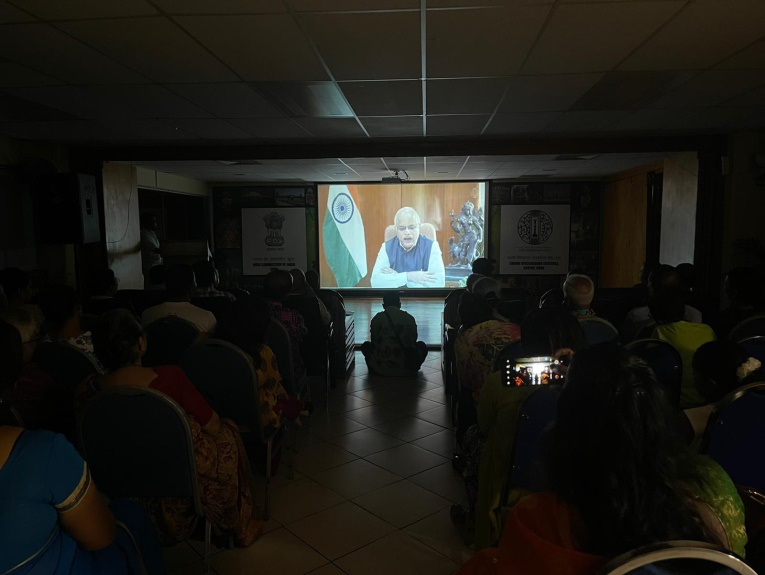 The video message of Dr. Vinay Sahasrabuddhe, President ICCR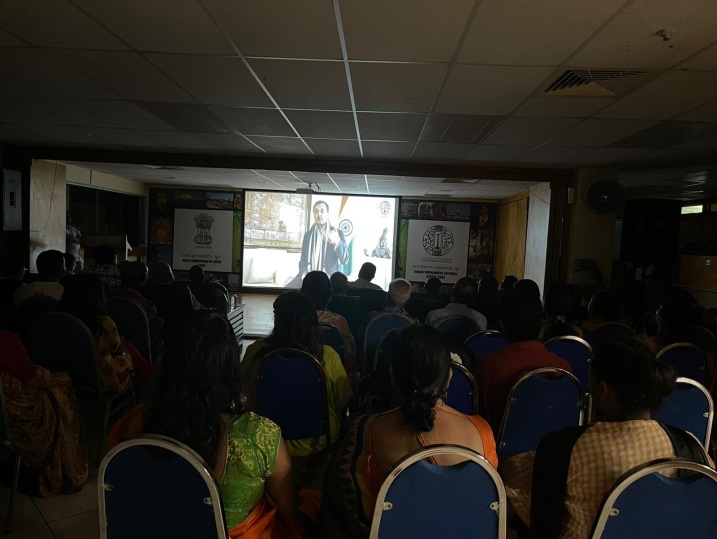 Video message of Shri Dinesh Patnaik, Director General ICCR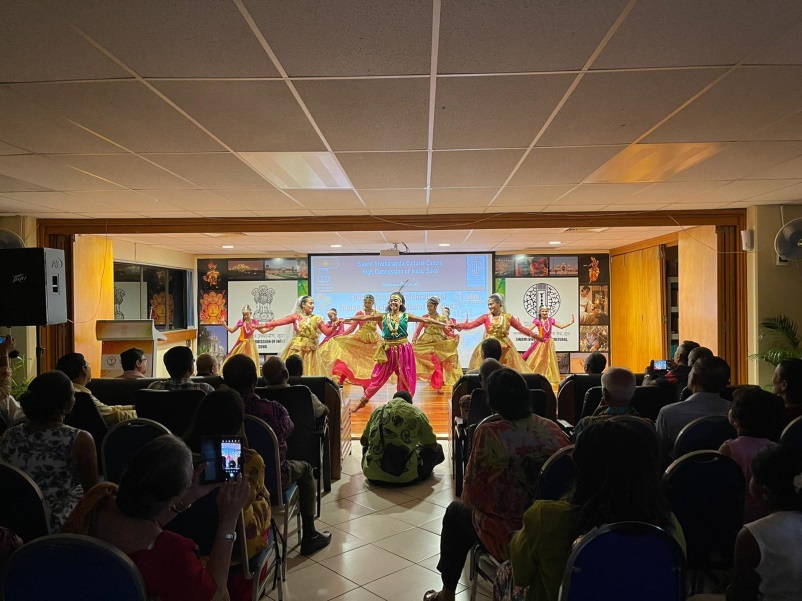 SVCC Kathak Students performing